Our ring sizes are given in US/Canada sizes. If you don't know your ring size and you want to determine it, please follow these steps: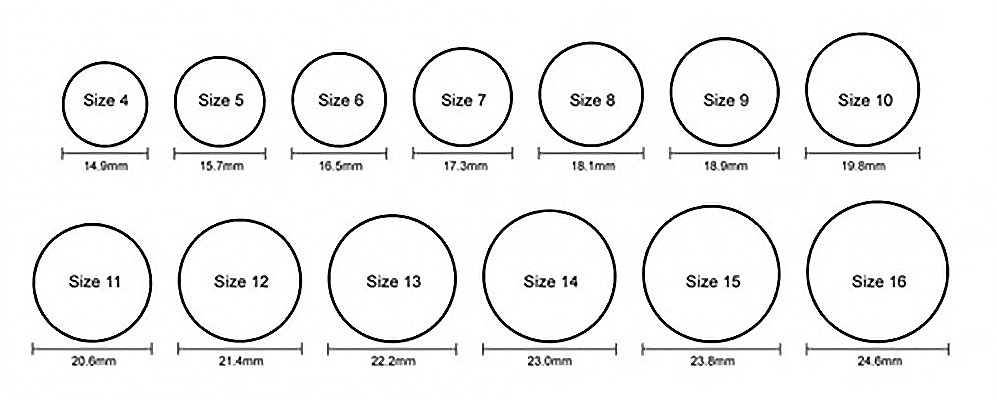 Quick Hint: Sometimes there is a size engraved on the ring. You can always check out your existing rings for proper sizing.
If you need more information about ring sizing, please refer to Wikipedia page about this topic:
https://en.wikipedia.org/wiki/Ring_size
If you have any questions regarding sizing, please don't hesitate to contact us.